Do you ever feel like you're not seeing the big picture? Like you're only focusing on one thing and everything else is a blur? If so, you may be experiencing tunnel vision.
Tunnel vision can be caused by many things, such as eye diseases, head injuries, or even stress. Let's discuss tunnel vision in more detail and talk about ways you and your eye doctor can manage it.
Any vision challenge is something to discuss with your eye doctor during your annual eye exam. If you're experiencing rapid loss of peripheral vision contact our office immediately for emergency eye care.
Defining Tunnel Vision
Tunnel vision refers to the loss of peripheral vision. Peripheral vision is your ability to see things in your side fields of view and in low light conditions. Tunnel vision affects both eyes, even if you only have tunnel symptoms in one eye.
Tunnel Vision Symptoms
Your tunnel vision may be acute or chronic, depending on its cause. The tunnel effect can occur suddenly, such as after a traumatic blow to the head or stroke. Chronic tunnel vision occurs more slowly over time due to problems like glaucoma and other eye diseases. Common tunnel symptoms include:
Uneven pupils
Narrowing field of central viewing with normal periphery (side) viewing
Difficulty seeing objects
Poor night vision
Difficulty reading or driving
Causes of Tunnel Vision
There are many tunnel vision causes, both physical and psychological. A tunnel effect can be acute or chronic, depending on its cause. Acute tunnel is caused by a traumatic blow to the head or stroke (when blood flow stops suddenly in an artery that supplies blood to your brain).
Eye diseases and other conditions can cause tunnel vision to progress slowly over time. Some of the health concerns that can lead to tunnel vision include:
Glaucoma & Tunnel Vision
A leading cause of tunnel vision is glaucoma. Over time, glaucoma can damage the optic nerve and result in blindness. There is no cure for glaucoma, but early detection and treatment can help preserve vision. Symptoms of glaucoma include blurred vision, seeing halos around lights, difficulty distinguishing colours, and tunnel vision.
Glaucoma is a progressive eye disease that leads to peripheral vision loss. If you are experiencing any changes in your vision, it is important to see an optometrist for an evaluation.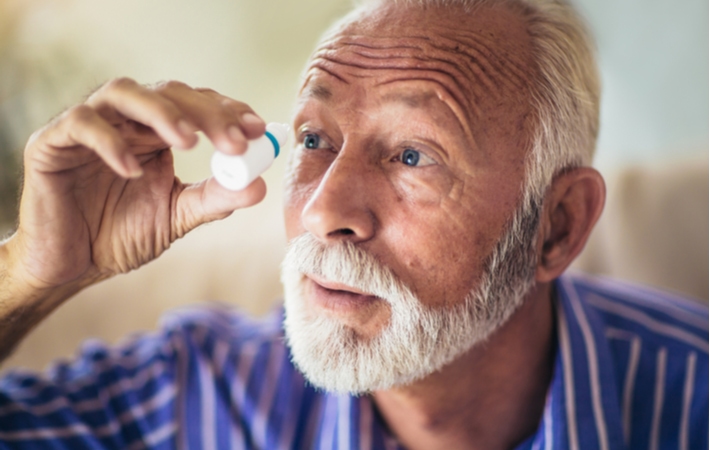 Tunnel Vision Treatments
When tunnel vision is a result of a medical condition such as glaucoma or diabetes, treatment will depend on what's causing it. If tunnel vision is caused by glaucoma, treatment options include medications that reduce intraocular pressure and surgery to remove fluid from the eye.
In some cases, laser treatment may improve the symptoms of tunnel vision. This is typically recommended for people who have been diagnosed with glaucoma, diabetic retinopathy, or retinal detachment.
If you have tunnel vision as a result of a head injury then treatment will depend on the severity of the injury and how it has affected your vision. There may be some improvement over time, but in some cases tunnel vision is permanent.
Certain prescription medications may reduce your tunnel vision. These include:
Medicated eye drops
Medication to lower blood pressure
Steroids
A Light at the End of the Tunnel
Tunnel vision is a symptom that can be caused by many different conditions. No matter what the cause, tunnel vision should not be ignored and there are treatments available to help improve peripheral vision or to preserve vision altogether. If you experience tunnel vision, don't hesitate to seek medical attention. Early diagnosis and treatment can lead to lasting benefits for your sight. Keep in mind that tunnel vision may affect one eye (monocular tunnel) or both eyes at once (binocular). Even minor episodes of tunnel vision should be addressed by an eye doctor. So book an eye exam if you've been challenged with a loss of peripheral vision.